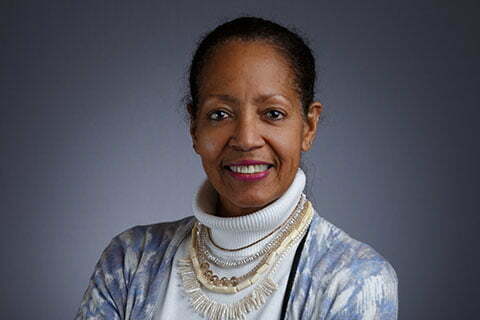 Erma Leaphart-Gouch is the daughter of a Tuskegee Airmen. Her father, Staff Sargeant Vurnol V. Leaphart served in the 301st Fighter Squadron as an Airplane Crew Chief. He served in Rome, Northern and Southern France, Rhineland and in Air Combat Balkans. Ms. Leaphart – Gouch served for several years on the board of the Tuskegee Airmen Detroit Chapter and currently serves as a board member of the Tuskegee Airmen National Historical Museum in honor and recognition of her father.
Professionally, Ms. Leaphart-Gouch is an Organizer with Sierra Club Michigan Chapter where she promotes nature-based (green) infrastructure, as an alternative to grey infrastructure, for managing stormwater to prevent sewage overflows into local waterways. She facilitates workshops and advocates for sustainable policies that protect water quality within the Great Lakes basin and assures clean and accessible water for all.
Erma is actively involved with the 160 member Healing Our Waters Great Lakes Coalition and is co-chair of the Detroit City Council's Green Task Force – Water Committee. Erma retired from the State of Michigan where she worked in a variety of positions most notably, Public Health Consultant and Human Resources Manager.
She attended Case Western Reserve University in Cleveland, Ohio where she earned a Bachelor's degree in Chemistry and Communication; and the University of Missouri-Kansas City where she earned a Master's degree in Public Administration.